Leeds Heliport (EGNP) Coney Park 12 September 2017
David Thompson

Although situated within the Leeds Bradford Airport controlled airspace zone Heli-Jet Aviation the Leeds Heliport owners continue to operate a full programme of charter , pleasure and training flights from their site next to the A658 Harrogate Road and opposite the former wartime aircraft factory of AV Roe which is now an industrial estate . Continuing the local historic aviation connection is the former 'nuclear bunker' and headquarters of No18 Group Royal Observer Corps which has stood abandoned a few metres to the south since it was last used by the Royal Naval Reserve in 1995 . It was built on what was originally the bus-park for the aircraft factory bringing in munitions workers from the greater Leeds area , and now another industrial estate , were the original wartimes gates can still be seen together with the concrete access roads .

The heliport comprises an office cum control block with facilities for full rotary training , a shop and a viewing area whilst airside there are now two hangars with the newer one to the west being completed within the last 18 months . This new No2 Hangar is home to Heliserve and is a purpose built maintenance facility and along with their partners Swift Helicopter Services specialise in Robinson R22 and R44 overhauls .

The landing area is 155 x 250 metres which is just short of 4 hectares in area , or nearly 10 acres in old money , and with trees around most of the boundary the advised approach is from the north or east to the white triangle in the middle of the field via Leeds Radar through a controlled area . There is also both Jet-A1 and Avgas fuel available on site .

Hangared
DU-103 B206B ex-Dubai Air Wing , dismantled – stored
G-CDYR Longranger III
G-HMPT Jet Ranger II NFD 11 June 2015 , stored
G-LOLZ R22 Beta NFD 28 April 2017 , dismantled – stored and still
carries previous identity of OH-HAF
G-NELS R44 Raven mtce
G-RAMI Jet Ranger III EASA ARC exp 5 September 2016 , stored
G-WLDN R44 Raven arrived 13-8-17 for mtce
N153H B222B stored , minus rotors
N800HL B222A stored , minus rotors
N911DN UH-1H Iroquois stored


Local flying
G-BRVI R22 Beta

On a previous and as yet unreported visit on the 23 May 2017 I noted the following ;
Hangared
DU-103 B206B ex-Dubai Air Wing , dismantled - stored
G-BRVI R22 Beta
G-HMPT Jet Ranger II mtce
G-IIPT R22 Beta new resident
G-LOLZ R22 Beta NFD 28-4-2017 , still carries previous identity
of OH-HAF , dismantled
G-RAMI Jet Ranger III mtce
N153H B222B mtce
N800HL B222A mtce
N911DN UH-1H Iroquois

Parked out
G-HECK R44 Raven II to depart following annual inspection

Visitors
G-BSTE AS355F2 Squirrel II f/t Redhill
G-DIDO Agusta A109E on Forestry Commission contract

Interestingly in May the Huey had only recently returned from the south of England were it had been used during the filming of the new Jurassic Park movie , Jurassic World : Fallen Kingdom which is due for a UK release on the 7 June 2018 . Nice work if you can get it !

Some photo's from the visit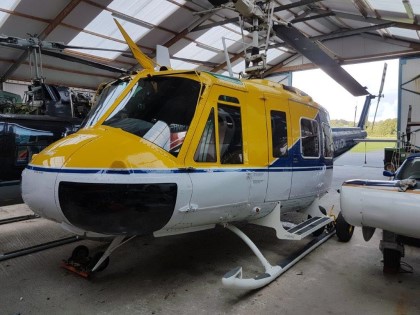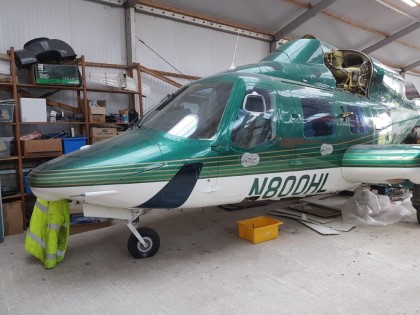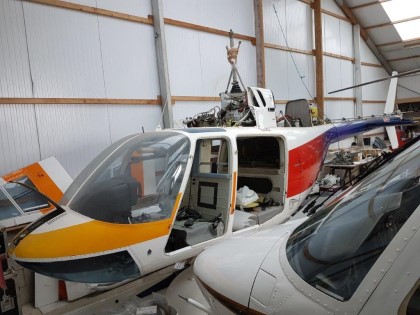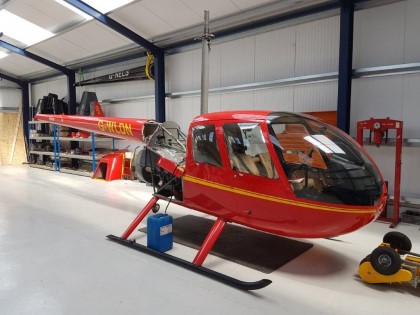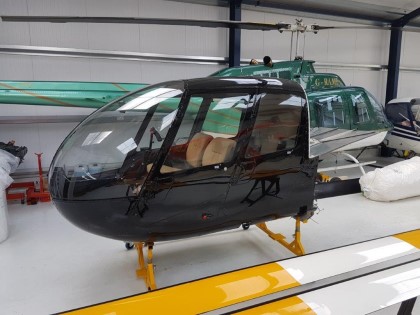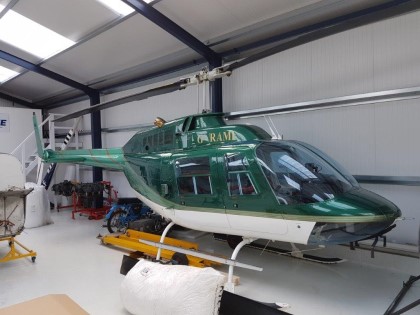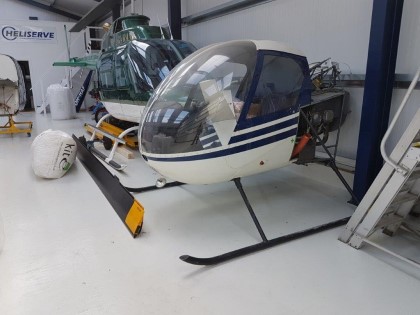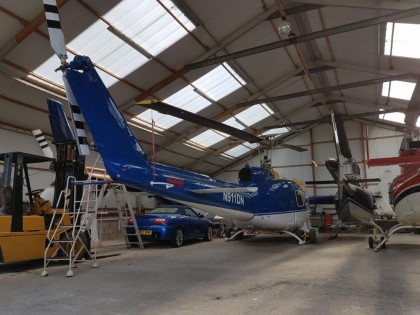 DET
23 September 2017

---