The Gyrocopter Experience Rufforth East Airfield , North Yorkshire

15 September 2017

David Thompson

The airfield at Rufforth is split into east and west areas with the east being predominantly used by gyrocopters and microlights while the west is given over to gliding and the home of the York Gliding Centre ; http://www.yorkglidingcentre.co.uk/ and Mclean Aviation which is owned and operated by the eponymous Bob McLean ; http://www.mcleanaviation.co.uk/index.php . Both are enthusiast friendly but advanced notice of visits is preferred as is , when visiting Bob's workshop , a voluntary contribution into the coffee jar which goes to the Yorkshire Air Ambulance !

The Gyrocopter Experience share the 'East Side' with York Flying Club ; https://www.facebook.com/yorkflyingclub/ who operate both fixed and flex wing microlights as well as several private owners who operate from their recently built hangars which stand on the concrete surface of the perimeter track of this former wartime bomber airfield which now doubles as both a peri-track and hardstanding . The wartime control tower also still survives and is used as a storage yard by a local builder and whilst in a good condition the post-war metrological section extension has all but given up the ghost of times past and will not survive for much longer ! The portacabin which once doubled as the flying club office and café has gone and is being replaced by a newly built hangar extension were the top floor will be a new clubroom and below will be a hangar for an as yet unidentified twin ! The flying club have a strict no spotter-enthusiast policy in force and there is no access to either their hangar or apron except when viewed from the Gyrocopter Experience .

The Gyrocopter Experience is a network of gyro flying schools throughout the UK but York is their only location which also boasts both a gyrocopter academy and gyrocopter museum . Visitors have always been welcome here and still are but due to the continuing theft of Rotax engines throughout the GA community proof of identity must now be shown to gain access to both the museum and hangar and although you are no longer free to walk around the aircraft they can still be easily seen and photographed from the museum on the first floor . No ID – no entry ! The Gyrocopter Experience ; http://www.gyrocopterexperience.com/component/gyrocom/abc/location/location/2

.

Museum
G-ARTJ Bensen B8M
G-BXCJ Rep. Campbell Cricket
G-CDBE M-Bensen B8M
BAPC440 PFA Gyroglider 001 PCL132 built by Peter Lovegrove


Hangar-workshop
G-BXKM RAF2000 GTX-SE
G-CEOX Rotorsport UK MT-03
G-CGLY Rotorsport UK Calidus
G-CGNM Magni M16C
G-CGRY Magni M24C
G-CGVK Rotorsport UK Calidus
G-CJTA Rotorsport UK MTOSport
G-GTFB Magni M24C
G-KEVG Rotorsport UK MT-03
G-YPDN ditto
G-YROK Magni M16C
? ? former two seat sim - rejected production pod

Simulator
G-CFCG Rotorsport UK MT-03 pod only

Flying
G-CGSD Magni M16C
G-CGZE Rotorsport UK MTOSport

With thanks to Kati and Phil for the access .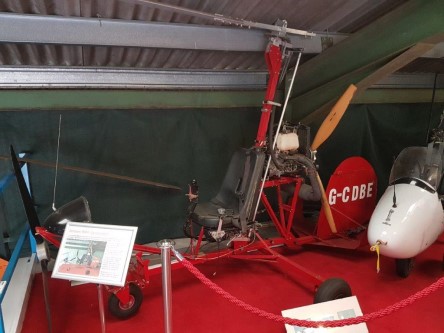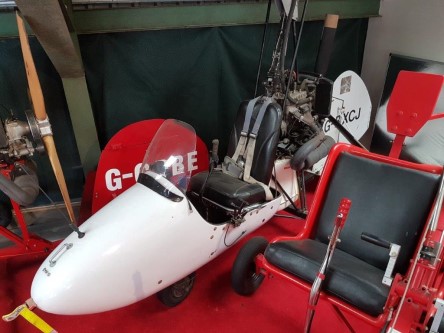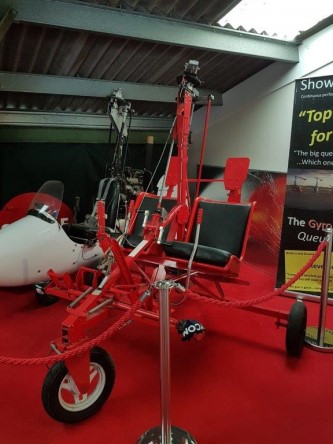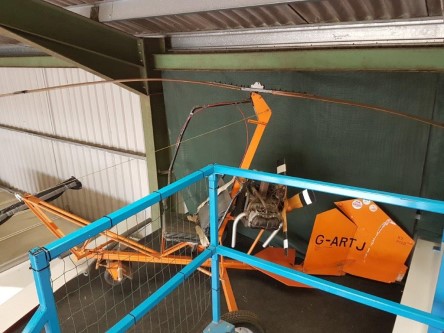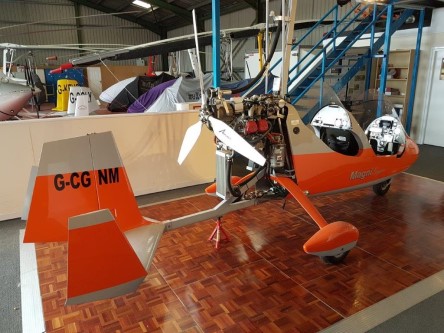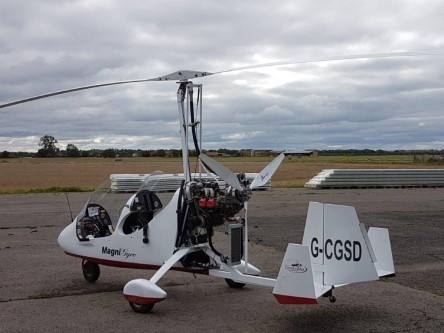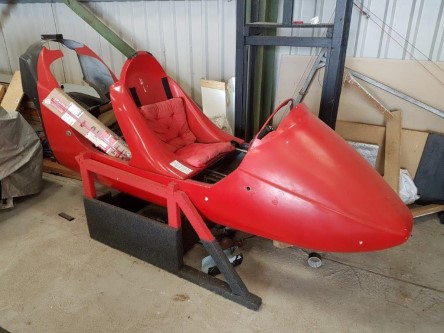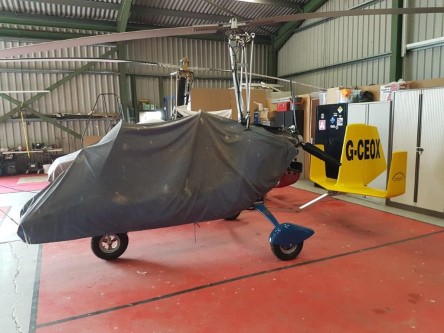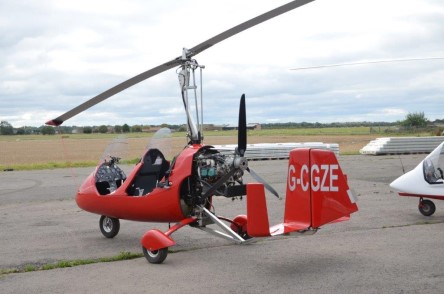 DET 4 October 2017
---